Personalize your shipping labels, customer notifications, and more to offer a unique, branded experience.
Shipping labels and packing slips
Choose from a variety of packing slips and label formats that fit how you work
Customize your tracking pages to build the right brand experience for your customers
Shipping notification emails
Send branded shipment emails that tell your story
A smart shipping platform
Save time on label creation by processing orders based on history, rules, and preferences
When you are shipping cargo you want  end-to-end solutions and at the same time a personalized service, 
Integration, inventory, management, e-commerce transaction, traceability, pick, pack, materials and insurance
You pay a percentage of the total transaction only when you sell.
Local and international DOOR DELIVERY
The logistics solutions suite you were looking fo
Find the freight you are looking for simple and quickly with our digital freight exchange platformn daily offers.
Connect all your customers, workflow, suppliers, software and systems in one platform. Streamline operations with visibility, transparency and accountability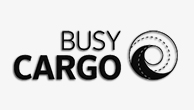 Cargo insurance can be costly and difficult to manage across multiple shipments,
this is why our service offers an affordable alternative to protect your cargo from accidents, theft, bad weather and others that may occur while transporting the goods.
Whether you are looking for import or export customs clearance, our third party experts can guide you through the process.
We only works with experts Licensed Custom Brokers to offer you the best outcome.
Discover your powerful supply chain technology platform.
"Shipper's Declaration Form"
M3 Intl Provides all the Information
You Need to Know about DG Shipments.
Dangerous goods are loads that due to their nature 
and danger require proper handling and we at M3 Intl advise you to comply 
with all the rules and regulationsthat must be used in this type of handling 
of goods and comply with safe handling.
We Can Do the Shipper Declaration Form.
We can elaborate the Shippers Declaration form the only specific requirement is that we need from our client is the MSDS in order to packed labeled and declare according to the IATA Dangerous Goods Regulations.
Since 2012 M3 International Logistics is bringing businesses closer to their customers by making shipping effortless.