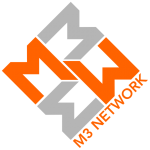 M3 Network
M3 Network is a change-leading cargo network in Latin America and the Caribbean.
As a cargo agency if you are driven by continuously exposing your organization globally that will in turn result in increased lead generation and materialized new business opportunities then M3 Network is a place you want to be broadcasted on.
M3 Network has been helping its partners to effectively generate new business from their local markets but also to be exposed out of their comfort zone and be known globally by the most routing generator forwarding communities there exist.
Our commitment is to support our partners strategically by giving a broader ecosystem, seeking for options to improve their income, giving operational advise, outsource services, and expand their service portfolio that will in turn get them cargo.  As soon as you sign in, you will be able to start closing business requests that you might in the past were rejecting.
Benefits
Procurement services, we help you get suppliers for your customers to expand their business. This will secure the cargo and will make you their first shipping choice.
We will help you to customize and upload all your office information.
M3 Network push others to sell for you. We represent you in international events meaningful to you and your country. M3 Network focuses on you – globally.
Our annual network conference where you have a voice in setting strategies with us to generate collective business development.
Network special Forwarder's Liability Insurance upon request.
Global Cargo Protect program, you can issue your digital certificates for all your shipments.
ABOUT US
Since 2012 M3 International Logistics is bringing businesses closer to their customers by making shipping effortless.
Contact Info

M3 International Logistics Corp.
Torre Banitsmo, C. Aquilino de la Guardia, Suite 1022
Panama City, Rep. of Panamá.

T: +507 2248607
Page Links

2020 M3 International
Whether you are a large multinational company, or a small business, you can rely on M3 International to help you