The logistics solutions suite you were looking fo
Find the freight you are looking for simply and quickly with our digital freight exchange platform daily offers.
Connect all your customers, workflow, suppliers, software and systems in one platform. Streamline operations with visibility, transparency and accountability.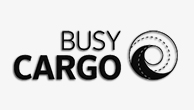 What CAN YOU do with M3 Intl?
Manage customers, communications, apps, shipments
and customs filing using one interoperable UI platform and developer API.
Since 2012 M3 International Logistics is bringing businesses closer to their customers by making shipping effortless.